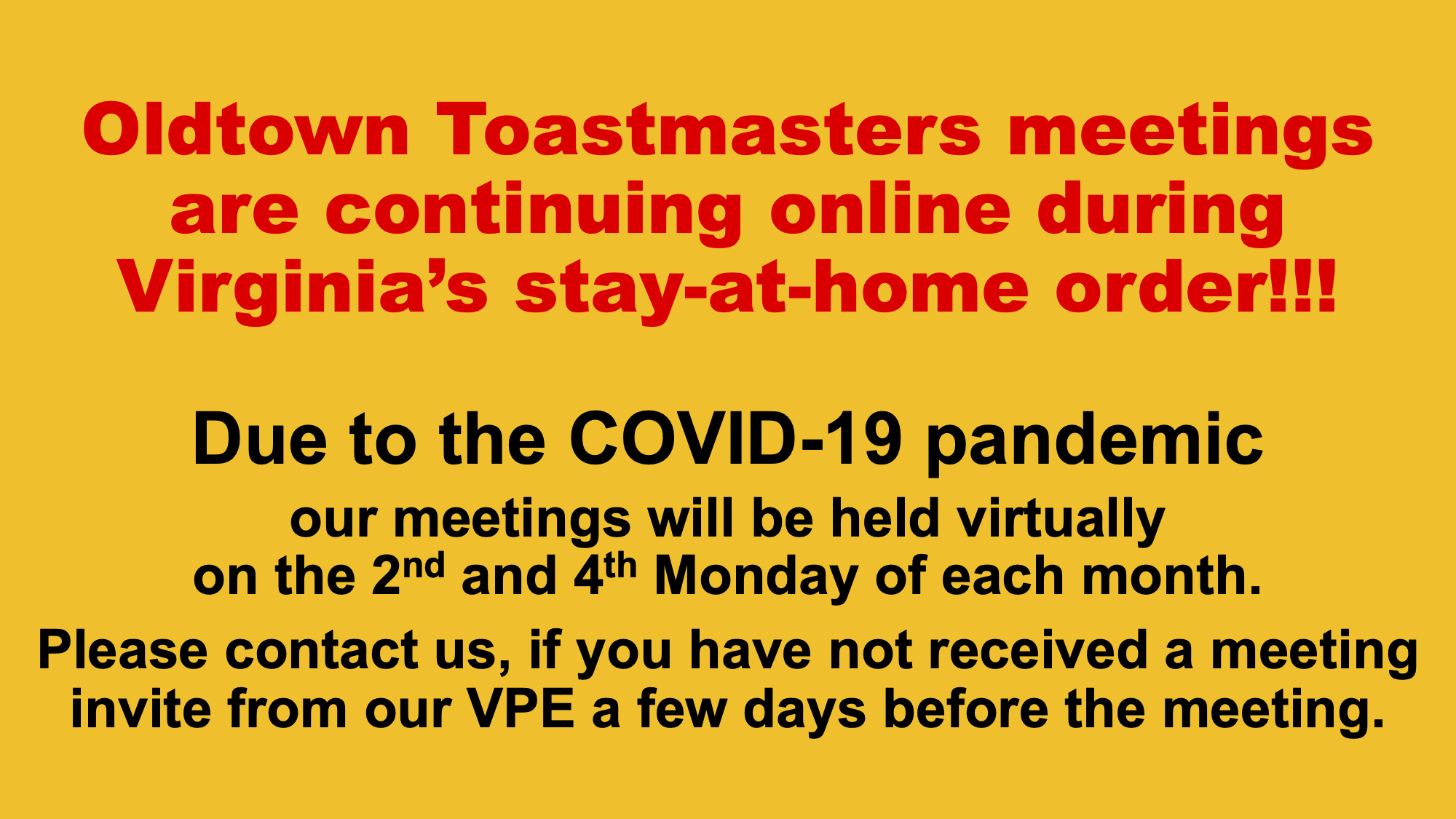 ---
---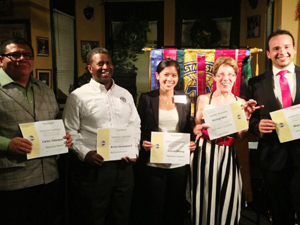 ---
S P E A K .  L E A D .  S U C C E E D .
Old Town Toastmasters invites you to join our dinner club—gain valuable knowledge and experience to become a better speaker and a better leader. We help each other learn and grow.
Our club, Old Town Toastmasters in Alexandria, VA, is just one of the more than 16,800 clubs located around the world, but it is the one that is conveniently located in your neighborhood. We are a diverse group of junior members, who are just beginning their Pathways journey, all the way to advanced speakers who have been in Toastmasters for decades. Our members come from a variety of professions and stages in life.
Attend a Meeting–Guests are Welcome! >>
---
Toastmasters. Where leaders are made.
Toastmasters is the leading organization dedicated to communication and leadership development. Through its worldwide network of clubs, each week Toastmasters helps more than a third of a million men and women of every ethnicity, education level and profession build their competence in communication so they can gain confidence to lead.
---
Overcome your fear of public speaking.  Join today!