You have committed to start your Toastmasters journey. Congratulations! Now what? Please log into your account on the Toastmasters International website. You will see a choice of tabs. Click on the one that says "Pathways" then "Choose a path".

(You could also select "Education" and then "Pathways learning experience" but I find the other approach more intuitive.) The next page that opens up looks like this: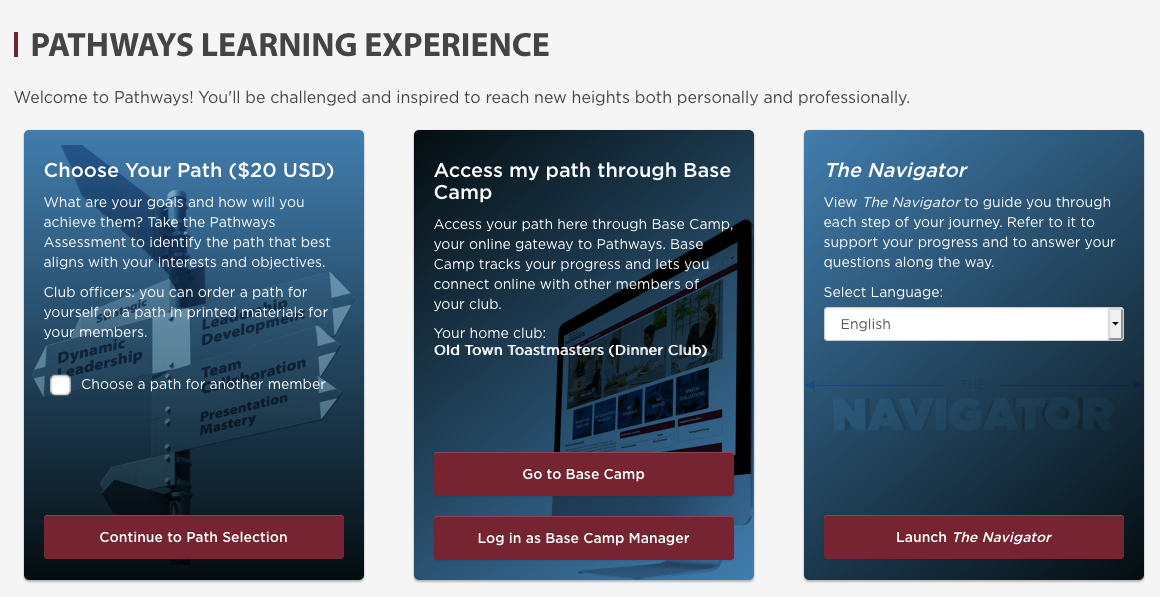 Don't worry about the $20 fee that is indicated for choosing a path. When you just get started, your first path is free. If you belong to more than one Toastmasters club, all will be listed in the box titled "Access my path through Base Camp". This middle box will be the most important one later on after you have selected your path. Also, unless you are a club officer you will not see the option to log in as Base Camp Manager. Think of "The Navigator" as a help function.
As an FYI, all paths have the same basic structure. Indicated in black in the screenshot below are the portions of a path that are the same no matter which one you choose, the ones indicated in red (the electives) vary from path to path.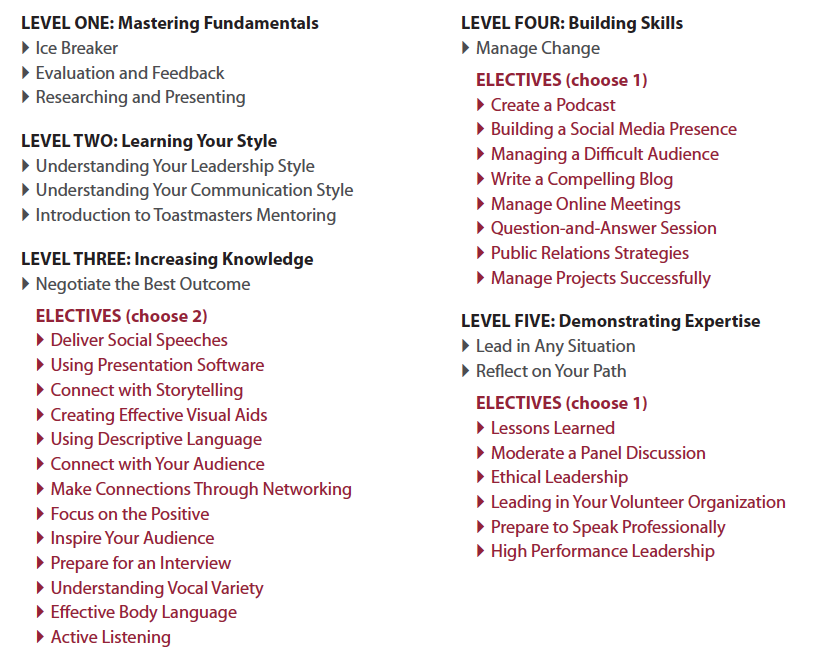 Back to the task at hand, how to select your path! Click "Continue to Path Selection" and you need to make two choices on the next page:
Select your path language -> it is set to English as default and for OTTM members I highly suggest selecting the material in English
You have two options either obtain digital resources online via Base Camp or acquire printed materials in the mail. I highly recommend you pick the digital option, but I have no experience with the printed material (why would you want to kill trees and miss out on the interactive aspects of Base Camp?
Next you can either see an overview over all path options or take an online assessment. If you take the online assessment, it is not binding, you can still choose whichever path you like best. The number of paths to choose from has so far only increased. Click on the + to learn more about a specific path and once you find one you like, click "Select". You will be asked again on the next page to confirm your selection. Unless you want to change your selection, go ahead, click continue and you are done. You have selected your first path!
Here is a publicity snapshot of 10 paths, which by now is already outdated, a path called "Engaging Humor" has been added. You can get information about all 11 paths through our website as well, if you want to take a look before you log into your Toastmasters International account.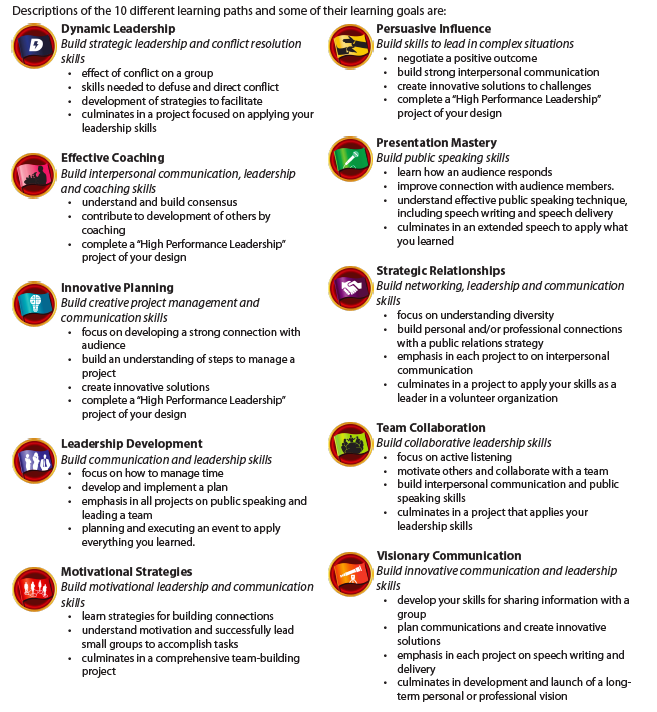 Good luck and enjoy your Pathways journey!
Your friendly neighborhood DTM.
---
Blog posts in this series